This project has received funding from the European Union's Horizon 2020 research and  innovation  programme under the Marie Skłodowska-Curie grant agreement No 722717.
Prof. Arto Urtti (UEF)

Prof. Arto Urtti received his Ph.D. degree in 1986 (University of Kuopio, Finland). He served as Associate Professor of Pharmaceutical Technology and Professor of Biopharmaceutics at the University of Kuopio. He has obtained international research experience as a post-doctoral fellow (Dept. of Pharmaceutical Chemistry, University of Kansas) and visiting professor (Dept. of Bio-Pharmaceutical Sciences, University of California San Francisco and Department of Pharmaceutics, University of Wisconsin). He has led the Centre for Drug Research (previously DDTC – Drug Discovery and Development Technology Center) since 2005.
Prof. Urtti's research programme is presented in about 300 peer-reviewed articles and 22 patents and patent applications. His main research fields are drug delivery (controlled release, computational and cell-based methods for ADME research) and nanotechnology (biomaterial structures for drug and gene targeting and for 3-d cell cultures). Prof. Arto Urtti has received scientific awards such as: American Association of Pharmaceutical Scientists Fellowship; Honorary Membership of the Finnish Pharmacists' Association; Albert Wuokko Prize; Millennium Distinction Award; EUFEPS Distinguished Service Award. Professor Urtti has evaluated grant applications for the scientific funding bodies of more than 10 countries and the European Union. He is leading research group of about 30 investigators at University of Helsinki and University of Eastern Finland. The group is funded by the EU, FDA, Academy of Finland, TEKES, industry and foundations.
Prof. Paavo Honkakoski (UEF)

Prof. Paavo Honkakoski received his Ph.D. degree in 1992 on characterization and regulation of phenobarbital-inducible CYP enzymes (University of Kuopio, Finland). He was a post-doctoral fellow in 1992-97 (Laboratory of Reproductive and Developmental Toxicology, NIEHS/NIH, Research Triangle Park, NC) where his seminal work on the discovery of nuclear receptor CAR, concurrently with cloning of the PXR receptor, provided the molecular foundation for induction of drug metabolism and disposition. Recently, he was a visiting professor in 2014-15 at the Eshelman School of Pharmacy, UNC-Chapel Hill, NC.
His current research revolves around regulation of drug metabolizing enzymes and drug transporters, properties of nuclear receptors and their applications to assess drug ADMET properties. He has >100 peer-reviewed papers garnering >4700 citations. He is active in both graduate and PhD education, having supervised >50 MSc and 11 PhD theses. He is a director of Graduate Schools/Doctoral Programs in drug research since 2008. He also serves as a Vice Dean of the Faculty of Health Sciences, with responsibilities in research infrastructures and doctoral programs.
Prof. Kai Kaarniranta (UEF)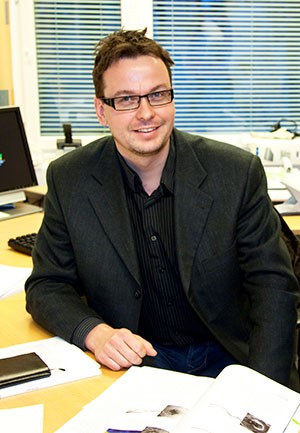 Kai Kaarniranta is professor in Institute of Clinical Medicine – Ophthalmology University of Eastern Finland (www.uef.fi/eye/amd) and chief physician in Department of Ophthalmology Kuopio University Hospital.  Prof. Kaarniranta received his Ph.D. degree in 2002 on heat shock gene 70 regulation (University of Kuopio, Finland). He has a strong expertise in age-related macular degeneration (AMD) and is supervising more than 10  PhD students around of AMD research field. He has supervised 7 PhD thesis. Current research is focused on AMD pathogenesis and its prevention. He has given more than 100 invited lectures, published more than 200 reviewed papers, and his H-index is 45 including almost 8,000 Scopus citations. He has participated more than 10 clinical trials from phase I to Phase IV as a PI or subinvestigator.
Prof. Anu Kauppinen (UEF)
Anu Kauppinen has gr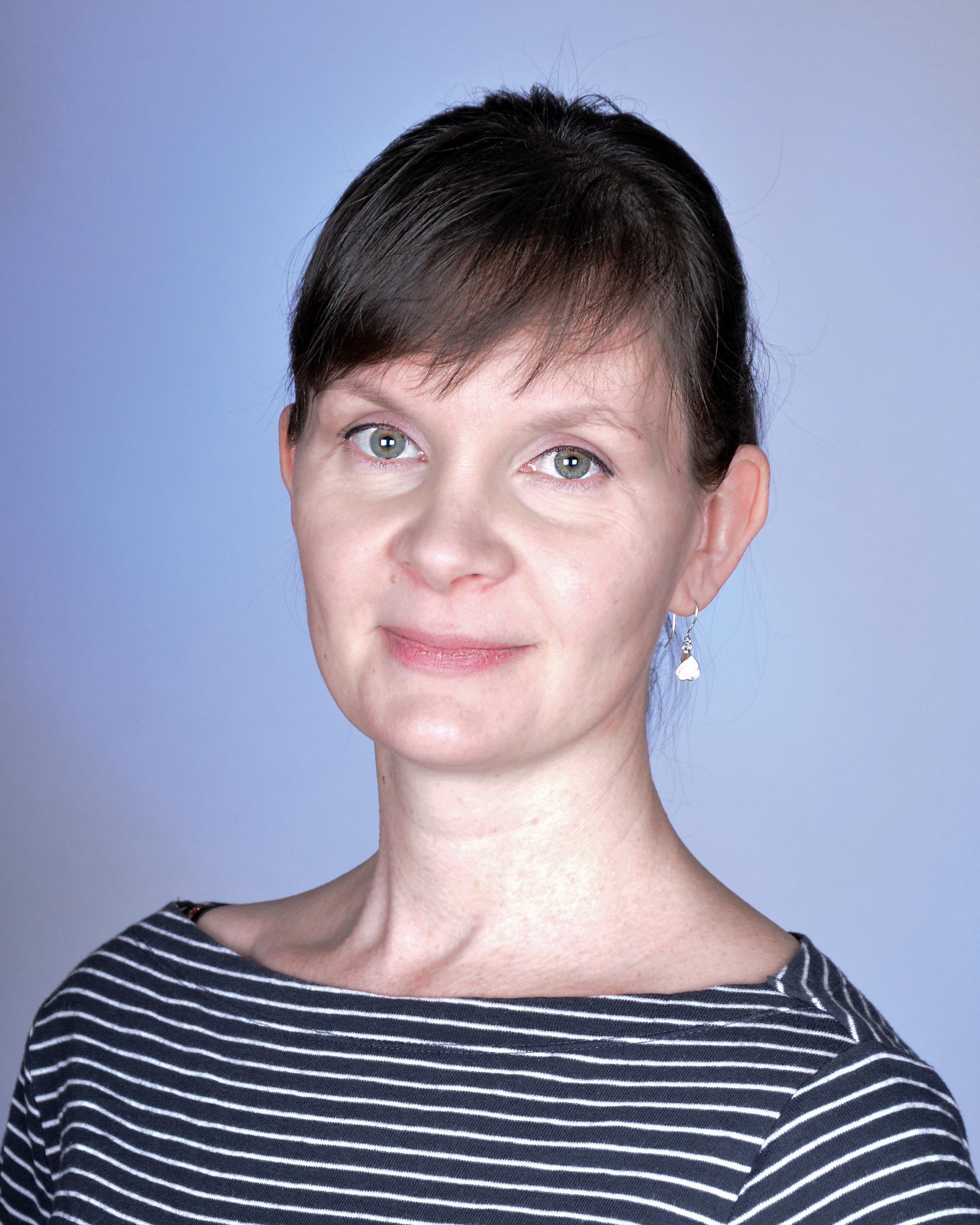 aduated from cell biology at the University of Jyväskylä, Finland, and is widely specialised in immunology. She completed her PhD on lipocalin allergen-induced T cell responses in 1999 at the University of Kuopio. Thereafter, she applied herself to innate immunity and inflammation-related signaling. She established her immuno-ophthalmology research group (http://www.uef.fi/eye/io) as a post-doctoral researcher of the Academy of Finland. She was appointed in 2015 as an Associate Professor at the School of Pharmacy, University of Eastern Finland. Currently, the main topic of her research is the pathogenesis and the prevention of age-related macular degeneration (AMD). The disease mechanisms are being broadly mapped in collaboration with Prof. Kai Kaarniranta, and new potentially therapeutical compounds are being provided by various national and international collaborators to be tested in both in vitro and in vivo models.
Prof. Marius Ueffing (EKUT)

Marius Ueffing is a Full Professor and Director of the Institute for Ophthalmic Research in Tübingen. He is the Director of the Medical Proteome Center at Tübingen' University Medical School. His research combines cellular and molecular physiology with genome and proteome analysis to analyze the impact of genetic and environmental factors on human health on a systemic level. Focus of the lab is neurodegeneration in the retina with specific emphasis on the molecular mechanisms of disease towards development of targeted therapy.
Dr. Ueffing studied Medicine (discontinued) and Biology in Freiburg and obtained a PhD in Human Genetics and Biochemistry from Columbia University, New York in 1993. He went into pharma industry working at Goedecke – Parke Davis from 1991 – 1993. He joined the GSF Munich in 1993 and rose from Junior Group Leader to Deputy Head of Institute until 1997. From 1998 to 2008 he was a group leader in Medical Genetics at Munich's University Hospitals and at the GSF; Institute of Human Genetics. From 2008 to 2015, he directed the Independent Research Unit of Protein Science at the Helmholtz Zentrum München, National Research Centre for Environment and Health, Munich, Germany.  From 2005 – 2009 Ueffing served as Member of the Steering Committee, Systems Biology Program, BMBF, German Ministry of Science and Education; from 2008 – 2013, Member of the Steering Committee, Helmholtz Alliance for Mental Health and Aging. From 2009 – 2011, Ueffing served as President of the German Society of Proteome Research, DGPF. From 2008 – 2015 he has been Member of the Board of Directors, Human Proteome Organisation, HUPO. With his previous background as a group leader in pharmaceutical industry (Goedeke-Parke-Davis) as well as his current position as Director of one of Europe's largest Research Institutes in Ophthalmology, the applicant provides a strong background in translational medical research.
Ueffing has been partnering Europe's largest consortia on affinity-proteomics, Proteome Binders and Affinomics (www.affinomics.org) developing proteomic strategies to analyse and in silico model large and dynamic protein networks. Within the last 6 years, the group has teamed up with computational and structural biologists to develop and apply molecular and bioanalytical strategies towards functional analysis of protein complexes and protein networks in disease, cellular signaling pathways and disease associated protein networks involved in neurodegeneration (Boldt et al J.Clin. Invest. 2011; Kiel et al., Mol.Sys.Biol., (http://f1000.com), Boldt et al., Nature Communic. 2016). At the technical level, the group has developed a new generation of patented tandem affinity tags allowing fast and efficient complex purification without involving proteolytic cleavage of the tag as well as the investigation of systemic perturbation of protein networks in disease. Long engaged in systems biology, MUe is partnering two large EU Systems Medicine ITN consortia within the 7th FW 'SYSCILIA' (coordination) (www.syscilia.org) focussed on hereditary ciliopathies and PRIMES, co-ordinated by Prof. Walter Kolch, Dublin, focused on the ERBB2 pathway in cancer (www.ucd.ie/sbi/research/areasofresearch/sbicollaborativeprojects/primesfp7/). Since 2012, Ueffing coordinates the ophthalmology module of the German National Cohort (www.nationale-kohorte.de); since May 2015, he coordinates the Horizon 2020 Project EYE-RISK (www.eyerisk.eu) currently Europe's largest research consortium on eye diseases, applying a systems medicine approach based on a patient cohort of 100.000.
Prof. Heping Xu (QUB)

Dr Heping Xu studied Medicine at Hengyang Medical College and completed his PhD in Xiangya Hospital, Human Medical University, China. He undertook further trainings, first on cell biology in Tokyo, Japan, then on ocular immunology at the University of Aberdeen, Scotland. He was appointed as a Research Council UK (RCUK) Fellow in 2005. He joined the Queen's University Belfast as a Senior Lecturer/Associate Professor in 2009 and appointed as a Professor of Ocular Immunology in 2013.
Prof. Hélène Dollfus (UNISTRA)

Hélène Dollfus trained in Strasbourg, Paris and London and is a MD specialized in ophthalmology as well as medical genetics. She is appointed as a professor in medical genetics and as a consultant in medical genetics at the Strasbourg university hospital (HUS) where she is the head of the medical genetics department. She is the coordinator of the Centre for Rare Genetic Ophthalmic diseases located in Strasbourg and is the national coordinator for the rare disease network on sensorial genetics: the SENSGEnE filière. After obtaining her PhD she set a research group focused on the field of syndromic retinal degenerations and more widely on the ciliopathies group of diseases seeking for therapies to slow photoreceptor degeneration . She has set the Medical Genetics Research Laboratory at the Strasbourg university (UNISTRA) also recognised as an INSERM unit (U1112). HD is a senior member of the Institut universitaire de France (IUF). In the last two years she has been awarded : the Grand Prix Robert debré (2014) ; the Prix recherche InSERM (2014) ; the Prix FondactionAlsace Talent d'avenir ( 2015).
Prof. Jan C.M. van Hest (TU/e)

Prof. Jan van Hest is professor of bio-organic chemistry. He obtained his PhD in 1996 from Eindhoven University of Technology, winning the DSM Award and SNS Award for best thesis. In 2000 he started as full professor the bio-organic chemistry group in Nijmegen. In 2016 he moved as full professor to Eindhoven University of Technology, where the activities are focused on the development of compartmentalization strategies for nanomedicine and artificial cell research. Awards include the VICI grant (2010), ERC Advanced grant (2016) and membership of the 'Jonge Akademie', (The Young Academy of the Royal Netherlands Academy of Arts and Sciences) in 2005. Van Hest was a member of the editorial board of Polymer Chemistry (since the start of the journal in 2009 to 2013), and is an associate editor of Bioconjugate Chemistry (as of 2014).
He has supervised over 40 PhD students and published more than 290 papers. He is also cofounder of four start-up companies (Encapson, FutureChemistry, Noviosense and Noviotech).
Prof. Paolo Caliceti (UNIPD)

Received his Master in Pharmaceutical Chemistry and Technology in 1984 and the PhD in Pharmaceutical Sciences at  University of Padova in 1989. Since 1989, he has worked at the University of Padova as assistant and associate professor and since 2002 he is Full Professor in Pharmaceutical Technology. He has worked as invited scientist at NIH (Bethesda, USA, 1986/1987), Academy of Sciences of Moscow (1990) and SK&B, (PA,USA 1994).
He is currently the Head of the department of Pharmaceutical and Pharmacological Sciences. His scientific interest is focused on the  design and development of  innovative nanocarriers for the delivery. The ongoing projects include:
Chemical modification of bioactive peptides and proteins with soluble polymers, namely PEGylation;
Physical PEGylation of proteins and peptides
Pullulan bioconjugates for active tumor targeting
Lipid and polymeric biodegradable nano-/micro-particles for controlled protein and small drug delivery by supercritical techniques;
New cyclodextrin based drug carriers;
Oligonucleotide delivery systems
He has been co-authors of more than 150 publications and 17 patents. He served as evaluator for grant applications in several countries and for EU committees.
Prof. Stefano Salmaso (UNIPD)

Stefano Salmaso is associate professor since 2014 at the Department of Pharmaceutical and Pharmacological Sciences of the University of Padova. He received his Ph.D. in "Pharmaceutical Sciences" in 2004 from the University of Padova. He completed his training in international awarded research groups at the School of Pharmacy of the University of Paris-Sud XI, at I.B.M.C Center of the University of Strasbourg, and at Centre for Innovative Biotechnologies of the University of Padova. He held positions as assistant professor at the University of Padova (2004-2014) and as associate scientist at Northeastern University (Boston-USA, 2005 and 2008) where he developed novel responsive nanocarriers for drug delivery to the tumor and the brain and innovative immunoliposomes for selective activation of dendritic cells.
He has authored 58 papers in high ranking international journals, more than 90 conference communications, 3 book chapters and 4 international patents, and supervised several PhD students, post-doc and fellows.
In 2009 he was recipient of a three-years grant from the European Commission in the framework of the FP VII (NanoSCI ERAnet) to develop pH responsive polymeric nano-vesicles for siRNA delivery to silence key proteins in the cancer development. His research is supported by public bodies (University of Padova, European Commission, European Social Fund) and private biotech companies.
Prof. Salmaso research is focused on the development of a variety of colloidal systems (micelles, liposomes and polymersomes, polymeric and metallic nanoparticles) by combining responsive materials, functional and targeting agents for the local delivery and controlled release of anticancer drugs and biologics (peptide, proteins, siRNA). His major contribution in the drug delivery field lays in the understanding of the interfacing requirements to generate efficient colloidal drug carriers with enhanced site-selectivity.
Areas of interest:
 nanotechnology for drug and protein delivery
 "smart" responsive nanocarriers
 self-assembling technologies
 metal based nanoparticles for drug delivery and external stimuli based therapy
 environmentally sensitive micelles, vescicles and liposomes for anticancer drug, protein, siRNA delivery.
https://www.dsfarm.unipd.it/stefano-salmaso-1
Prof. Wim E. Hennink (UNI UTRECHT)

Professor Wim Hennink obtained his Ph.D. degree in 1985 at the Twente University of Technology on a thesis a biomaterials research topic. From 1985 until 1992 he had different positions in the industry. In 1992 he was appointed as professor at the Faculty of Pharmacy of the University of Utrecht. From 1996 on he is head of the Department of Pharmaceutics. At present he is the scientific director of the Utrecht Institute for Pharmaceutical Sciences. His main research interests are in the field of polymeric drug delivery systems. He published over 400 papers and book chapters and is the inventor of 20 patents.
Dr. Ir. Tina Vermonden (UNI UTRECHT)

Dr. Ir. Tina Vermonden obtained her Ph.D. degree at the Laboratory of Organic Chemistry at Wageningen University on supramolecular coordination polymers. In 2005, she joined Utrecht University working on thermosensitive hydrogels as biomaterials. During an exchange project, she worked on the diffusion of macromolecules in hydrogels at the Department of Pharmaceutics at the University of Minnesota (Minneapolis, USA) in the group of prof. R.A. Siegel in 2008. In 2009, she was appointed as assistant professor and in 2014 associate professor at the Department of Pharmaceutics in Utrecht. She is PI in several national and international research consortia including EU-FP7 projects. In 2014, she was awarded an STW-Vidi grant for research on hydrogels that release polymeric micelles for drug delivery. Her research is currently focused on the development of biomaterials for tissue engineering and drug/protein delivery. Her group designs, synthesizes and characterizes polymers with special emphasis on cross-linking techniques to obtain advanced material properties for biomedical applications.
Dr. Olivier Zelphati (OZB)

Olivier Zelphati (M), CEO of OZ Biosciences, is a specialist of molecular delivery syst ems with over 25 years experienced. He holds a PhD in Immunology (1994), carried out his post-doctorate at the UCSF (Pr. Szoka, CA USA) and worked at Vical Inc. company leader in DNA-based vaccines (San Diego, CA, USA). He founded Gene Therapy Systems (San Diego, CA, USA) in 1998 and OZ Biosciences (Marseille, FR) in 2003. His contribution to the field of liposome, drug and non-viral gene delivery systems was acknowledged by numerous publications, patents, awards and grants in France, Europe and USA. He also received several national and international prestigious awards.
Dr. Florent Poulhes (OZB)

Florent Poulhes (M) obtained his Ph.D. in Organic chemistry from the University of Aix-Marseille in 2010 (Prof. M. P. Bertrand, Dr. S. Gastaldi), supporting a work devoted to enzymatic polymer synthesis. He spent 2 more years in Marseille as a post-doctorate associate (Prof. P. Tordo), working on synthesis and ESR detection of paramagnetic compounds. He then moved to the University College of London (Prof. W.B. Motherwell, UK) during two years, before joining OZ Biosciences in 2016 to take the duties in the synthesis and formulation of the company's products. He is working in the field of chemistry since 9 years. Research interests are: organic & analytical chemistry, lipids synthesis, polymers, magnetic organic molecules, glycoconjugates and peptide chemistry.
Dr. Masoud Jamei (Certara/SimCyp)

He currently serves as a Vice-Chair of the Special Interest Group (SIG) on PK/PD and Systems Pharmacology of the Board of Pharmaceutical Sciences (BPS) of International Pharmaceutical Federation's (FIP) and is the Chair of the AAPS Systems Pharmacology Focus Group. In 2002 he earned a PhD in Control Systems Engineering at the University of Sheffield, UK, and carried out one year of post-doctoral research there. In 2003 he joined Simcyp.
Dr. Iain Gardner (Certara/SimCyp)

After qualifying as a Pharmacist Iain received his PhD from the University of Sheffield in 1993 for a thesis examining structure activity relationships for hepatic uptake and biliary clearance of drugs. Since July 2011 Iain has been Head of the Translational Science in DMPK team at Simcyp (a Certara Company). The science team at Simcyp is responsible for further developments of the population based physiologically based PK-PD simulators to meet the needs of Simcyps   consortium members.
Before joining Pfizer Iain worked as a post-doctoral scientist at the University of Toronto, Canada and Imperial College, UK investigating the links between the metabolism and toxicity of drugs and chemicals.