NEWSLETTER 2019 / 3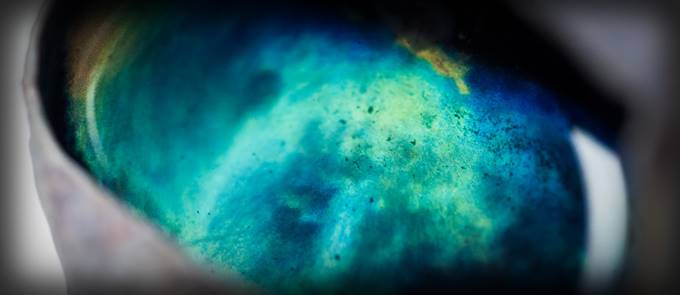 This project has received funding from the European Union's Horizon 2020 research and innovation programme under the Marie Skłodowska-Curie grant agreement No 722717.
OCUTHER CONFERENCES & TRAINING ACTIVITIES
Courses and workshops are organized in connection with OcuTher events or scientific conferences in relevant fields.
2ND OCUTHER CONFERENCE – UNIVERSITY OF PADOVA, ITALY, 15.-17.10.2018


The OcuTher Padova conference included courses and worskhops on:
– Advanced Ophthalmology
– Advanced Drug Discovery and Development
– Workshops on ESR secondments, collaboration and education
The University of Padua was established in 1222.  A free body of scholars was set up, who were grouped according to their place of origin into nations.Defending freedom of thought in study and teaching became a distinctive feature which today lives on in the University motto: Universa Universis Patavina Libertas. The introduction of empirical and experimental methods together with the teaching of theory marked the dawn of a golden age. In the 16th and 17th centuries, Padua became a workshop of ideas and the home to figures who changed the cultural and scientific history of humanity. They included Andrea Vesalio, who founded modern anatomy, as well as the astronomer Copernicus, and Galileo, who observed the skies here.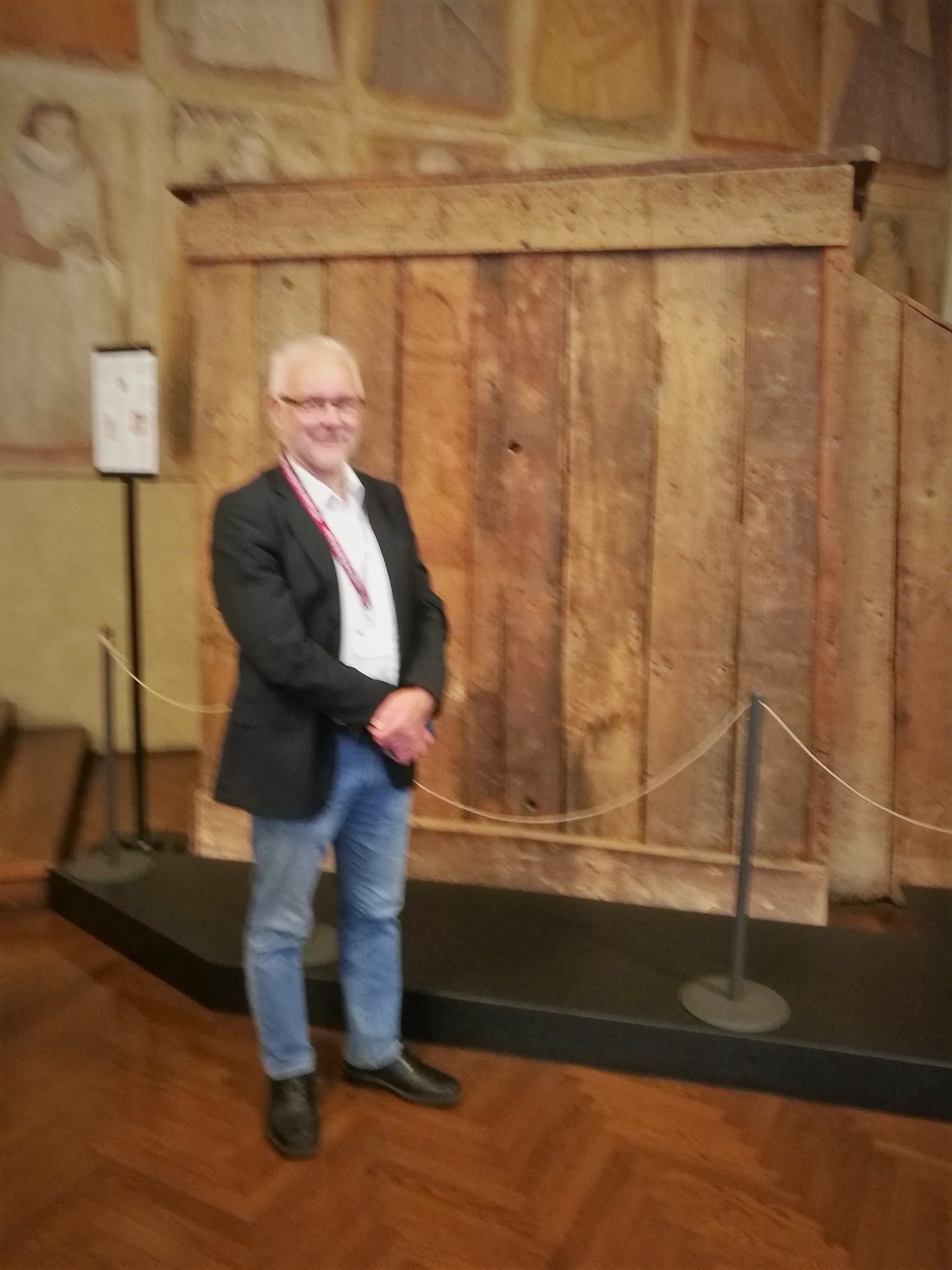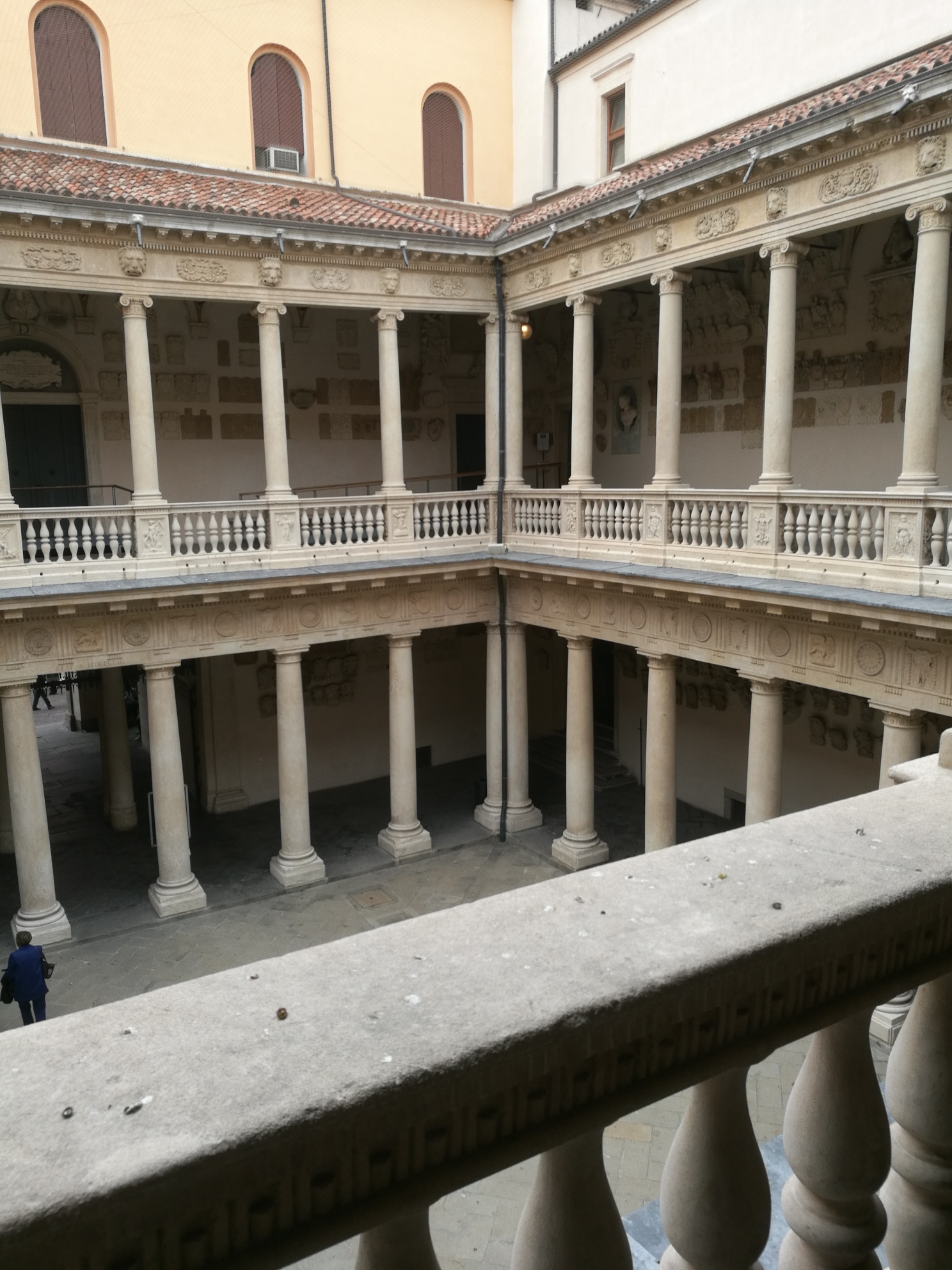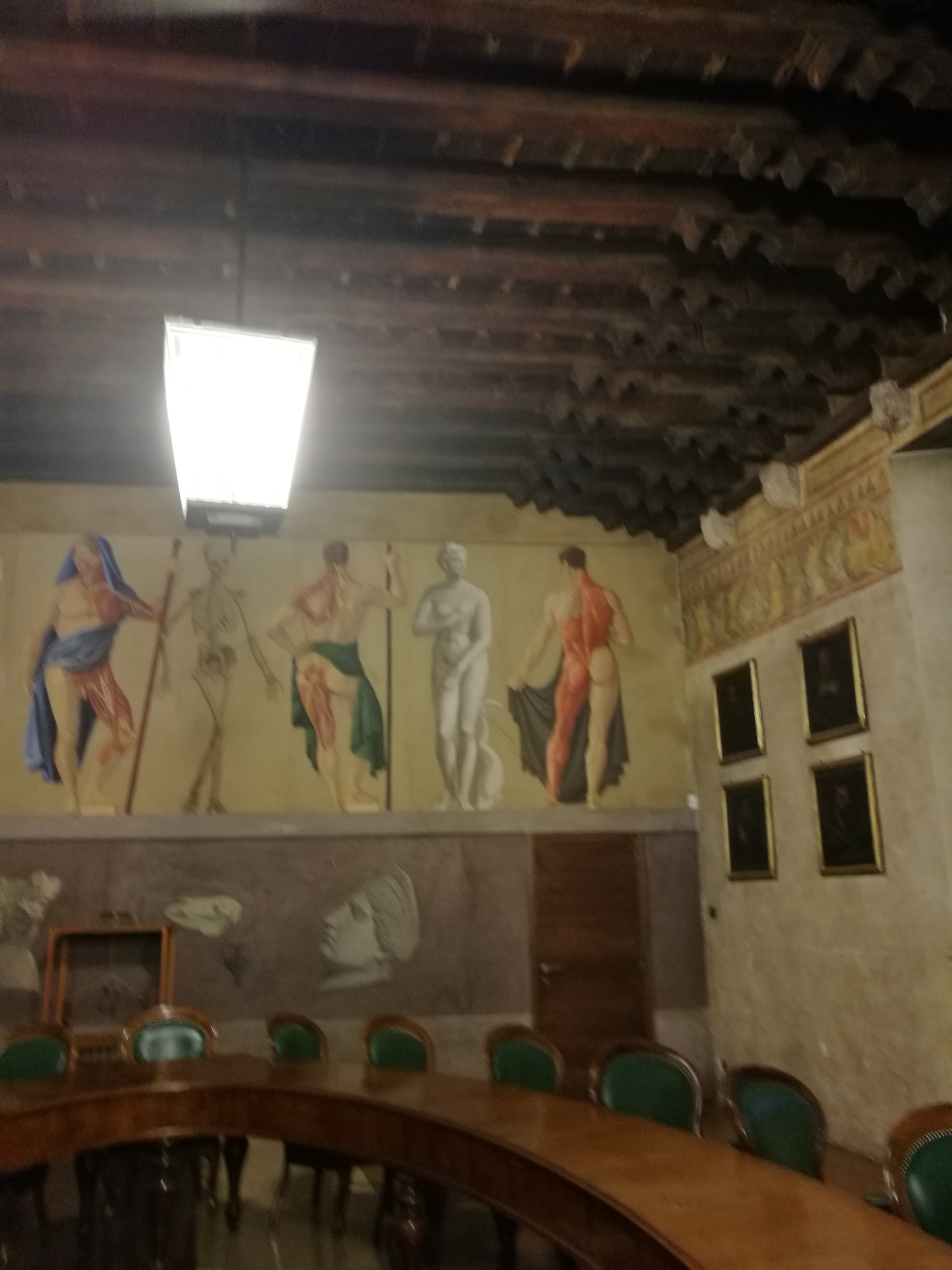 Walking in Galileo Galilei's footsteps!
3RD OCUTHER CONFERENCE – QUEEN'S UNIVERSITY BELFAST, U.K. 16.-18.9.2019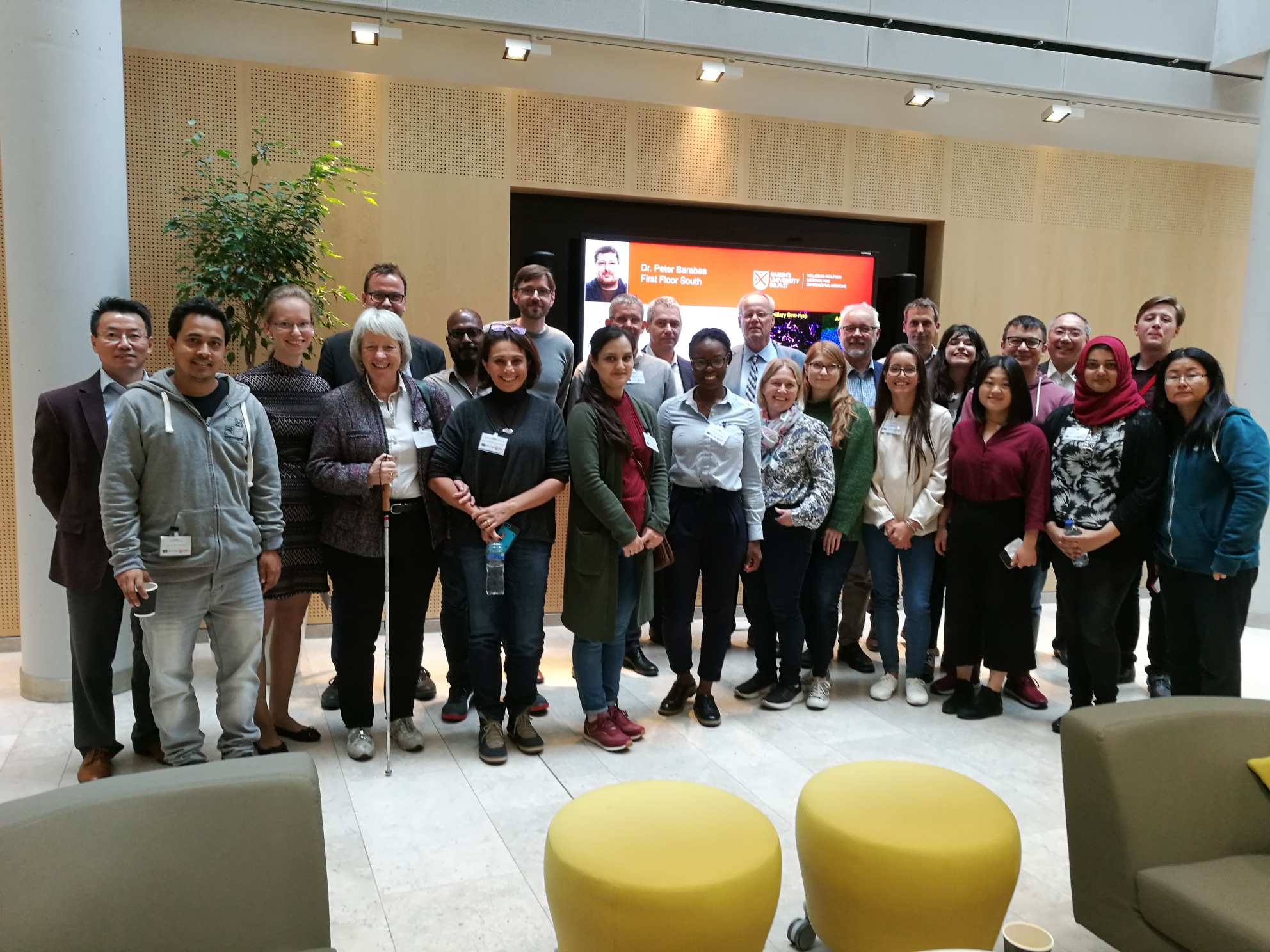 The OcuTher Belfast conference included courses on:
Business and Entrepreneurship
Advanced Course in Material Sciences
Personal Development Course
Scientific Publishing Course
The Ocuther third Conference & Advanced courses was held at the Queen's University Belfast from 16th -19th of September 2019. The conference had themes on Advanced Ophthalmology, Advanced drug discovery and development, Business and Entrepreneurship workshops and Career progression and personal development courses.
First, all ESRs presented and shared their latest scientific results. The presentations were well-received and initiated a lot of discussions and potential collaborations.
In the Advanced Course in Material Sciences, Prof. Paolo Caliceti (University of Padova) gave a lecture on the overview of nanotechnology. Followed by lectures on the technologies and applications of different biomaterials in drug delivery by Professors Stefano Salmaso (University of Padova) and Wim Hennink (University of Utrecht), Enrico Mastrobattista (University of Utrecht), and Jan van Hest (Technical University Eindhoven). The session was ended by an excellent lecture from Prof. Arto Urtti (University of Eastern Finland) on "Micro and nano-system for intraocular drug delivery". These lectures allowed all ESRs to develop their knowledge on the ocular applications of different nanotechnologies and nanomaterials, including inorganic nanocarriers, nanohydrogels, self-assembling and environmentally sensitive systems.
In the Business and Entrepreneurship session, Mr. Dermot Tierney and Dr. Inmaculada Higueras from Queen's University Belfast gave lectures on the topics of Intellectual Property and Business Development and SME entrepreneurship. Dr. Lasse Leion (DelSiTech Ltd) gave a lecture on the Regulatory aspects of pharmaceutical business. Dr. Carsten Terjung (Bayer), Dr.Olivier Zelphati (OZ Bioscience) shared their experience in business development and working in pharmaceutical industry. The session gave a lot of insights on business development and biotechnology industry to the ESRs and are extremely valuable for their future career decisions.
The meeting ended with personal development and scientific publishing courses by Prof. Arto Urtti and Dr. Thomas Wheeler-Schilling (University of Tübingen). They shared their valuable experiences and knowledge in scientific publication and early career progression. All ESRs found the session very interesting and inspiring.
More detailed information on this website under 'OcuTher Courses'.
JOINT ACTIVITIES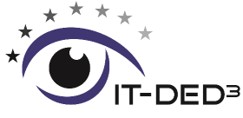 Further liaisons were formed with the topic related H2020-MSCA-ITN project IT-DED3 (Integrated Training in Dry Eye Disease Drug Development). The main objective of IT-DED3 is to deliver entrepreneurial and innovative researchers  able to face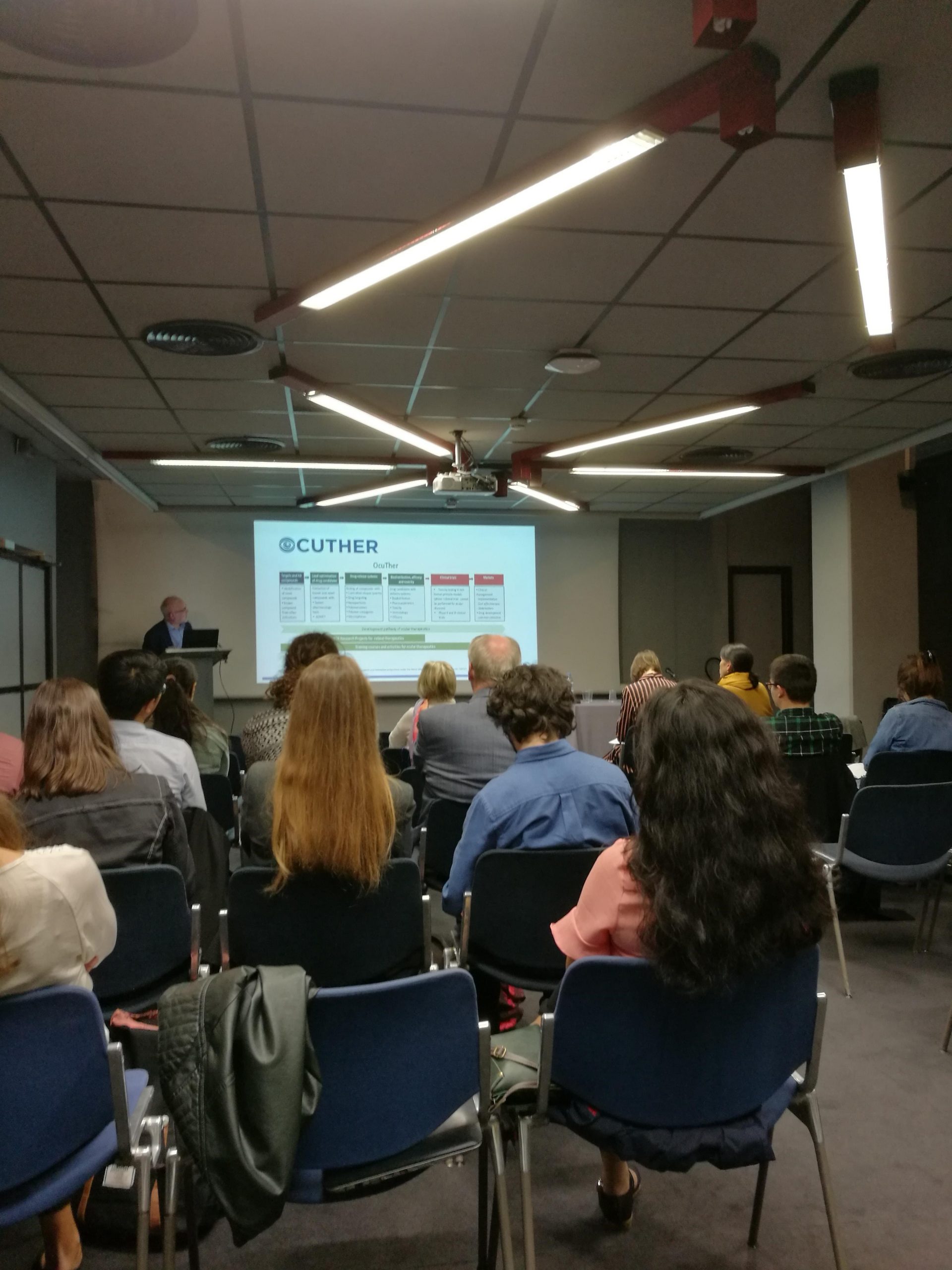 future challenges and to convert new ideas into therapeutic products for DED (Dry Eye Disease), generating both social and economic benefits. This is possible through the integration of expertise in medicinal chemistry, process chemistry, ocular drug delivery and formulation, ocular biology, in vitro and in vivo evaluation and imaging, biomarker research and clinical ophthalmology.
OcuTher and IT-DED3 ESRs took part in a joint satellite meeting prior to the EVER2019 Congress at Nice, France, 16.10.2019. The programme included invited speakers Prof. Morten Carstens Moe, Department of Ophthalmology, Division of Head, Neck and Reconstructive Surgery Oslo University Hospital and University of Oslo, Norway and Prof. Tor Paaske Utheim, Oslo Metropolitan University and Director of Innovation, Department of Ophthalmology, Oslo University Hospital, Norway and ESR presentation from both projects. This half-day event proved to be an excellent opportunity to get acquainted with PhD students from a similar MSCA-ITN project, therefore enhancing synergies with other initiatives and trigger external input that is valuable to all ESRs.
PROJECT DISSEMINATION
The project's dissemination and exploitation strategy is to steer these activities in the second half of the project to maximize results. In the first half of the project the OcuTher consortium focused on awareness raising activities, as well as monitoring and ensuring the consistency of project external activities by organizing planned project events such as training workshops, conferences and courses. In compliance with the open-access policy of the EU, OcuTher is committed to disseminate its research results to a variety of stakeholders and to stimulate public engagement.
The OcuTher Twitter account #ocuther and the OcuTher LinkedIn group serve as a media for discussions throughout the project community and especially for networking between ESRs.
EVER2019 CONGRESS – NICE, FRANCE, 17.-19.10.2019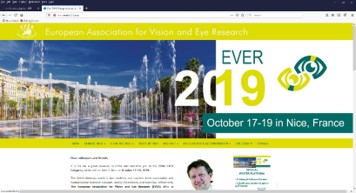 Ocuther took the opportunity to exhibit its   project results at one of the biggest European congresses on vision and eye research – EVER2019 (European Association for Vision and Eye Research) in Nice, France. This transnational two-day event was visited by almost one thousand representatives from scientific institutions, hospitals and industrial companies.
OcuTher shared an exhibition stand with two other EU-projects (IT-DED3 – MSCA-ITN funded project and the 'Ocular Drug Development Unit' – European Structural Fund-project), exhibiting ESR posters and project flyers.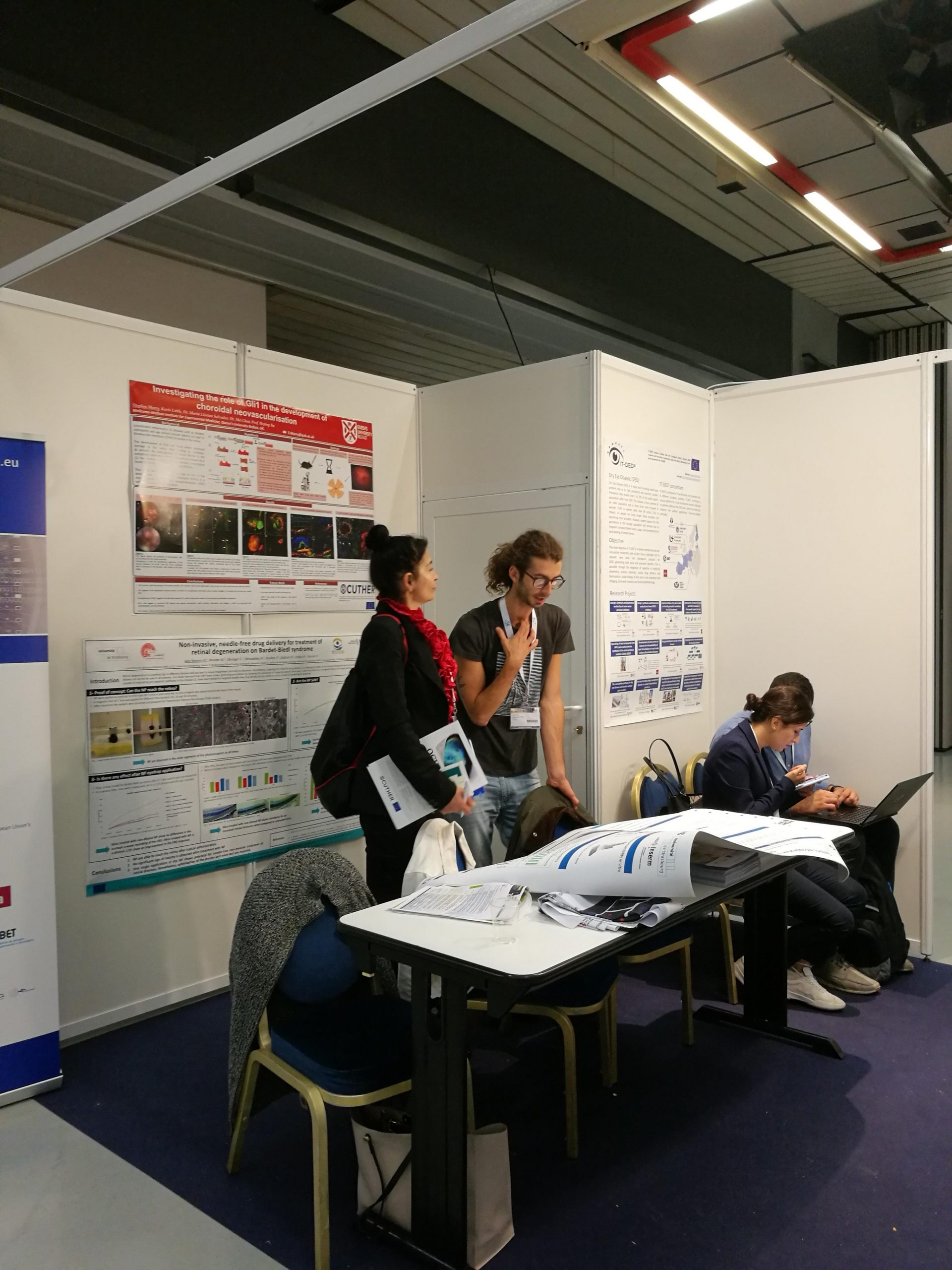 This cost-effective dissemination allowed OcuTher ESRs to connect and network with colleagues and potential employers, also gaining more knowledge of their industry. It also increased OcuTher topic awareness and instigated numerous discussions with other scientists. The time spent at the EVER2019 Congress and the combined exhibition stand also strengthened the bond between ESRs and researchers from all three projects. While most of the today's business is conducted by email, face-to-face meetings are undeniably a fantastic way to get to know the researchers in your field. Such meetings are the most effective way to strengthen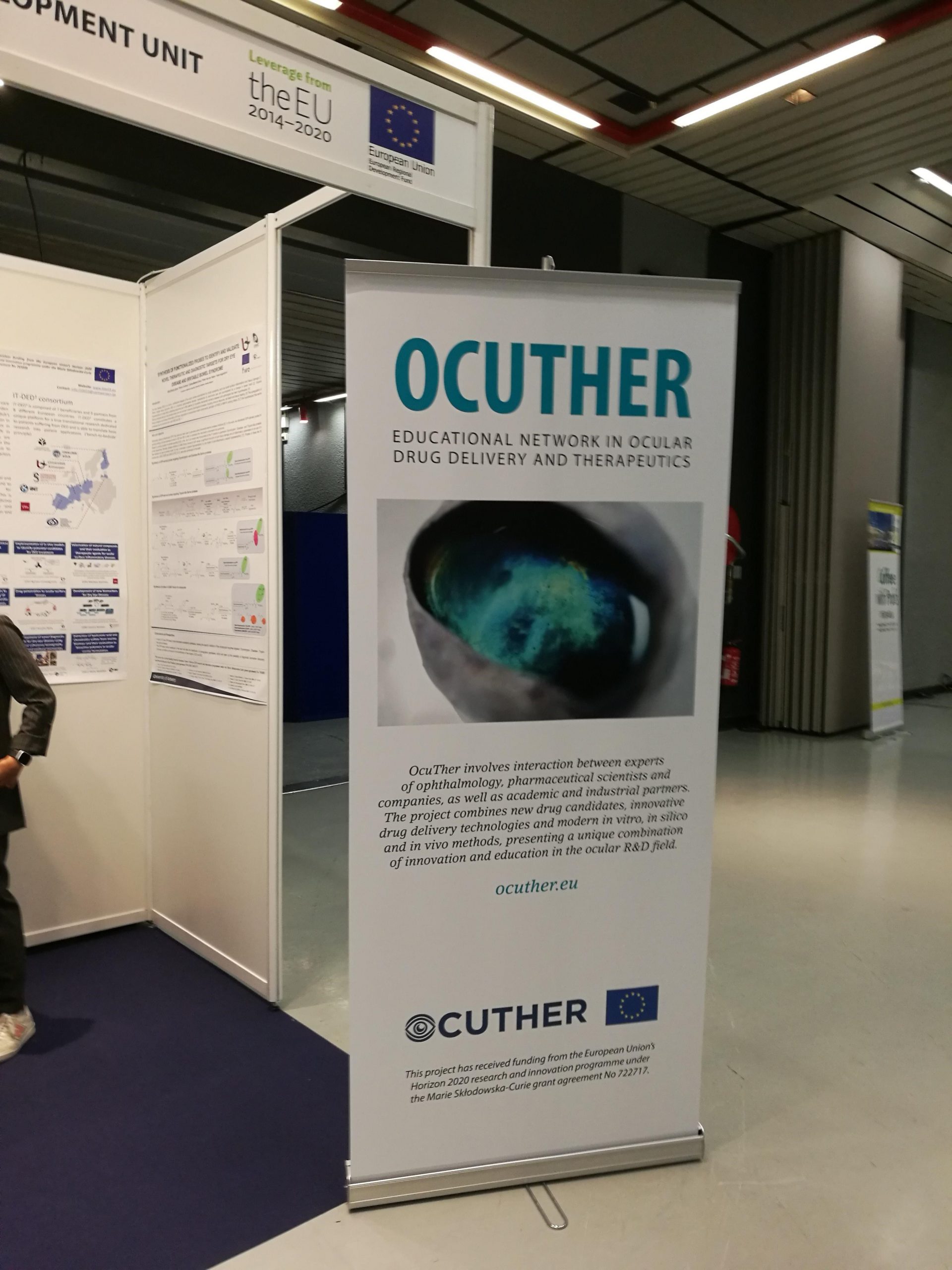 relationships with both prospective colleagues, but also future competitors. "Keep your friends close, but your competitors closer"……
The European Association for Vision and Eye Research (EVER) aims at encouraging the different aspects of research –basic, clinical and translational- concerning the eye and vision, and to promote mutual collaboration between different specialists and institutes involved in this field.
OcuTher contributed to this information exchange with its own session on 'PBP Prospects in retinal drug development'. The aim of this session was to highlight selected new developments in retinal drug development, including discovery and new retinal regenerative drugs, aspects of targeted drug delivery to the retina, and modelling tools for quantitative understanding of posterior segment pharmacokinetics and pharmacodynamics.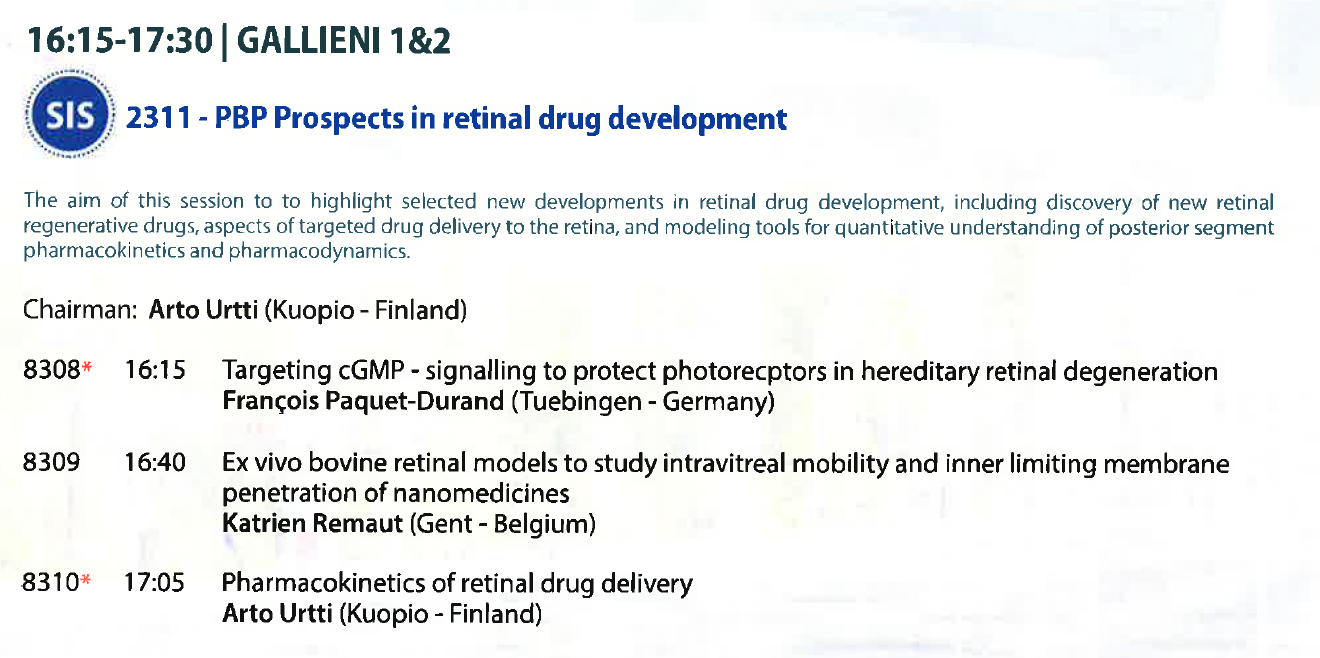 RESEARCHERS' NIGHT, KUOPIO, FINLAND, 27.9.2019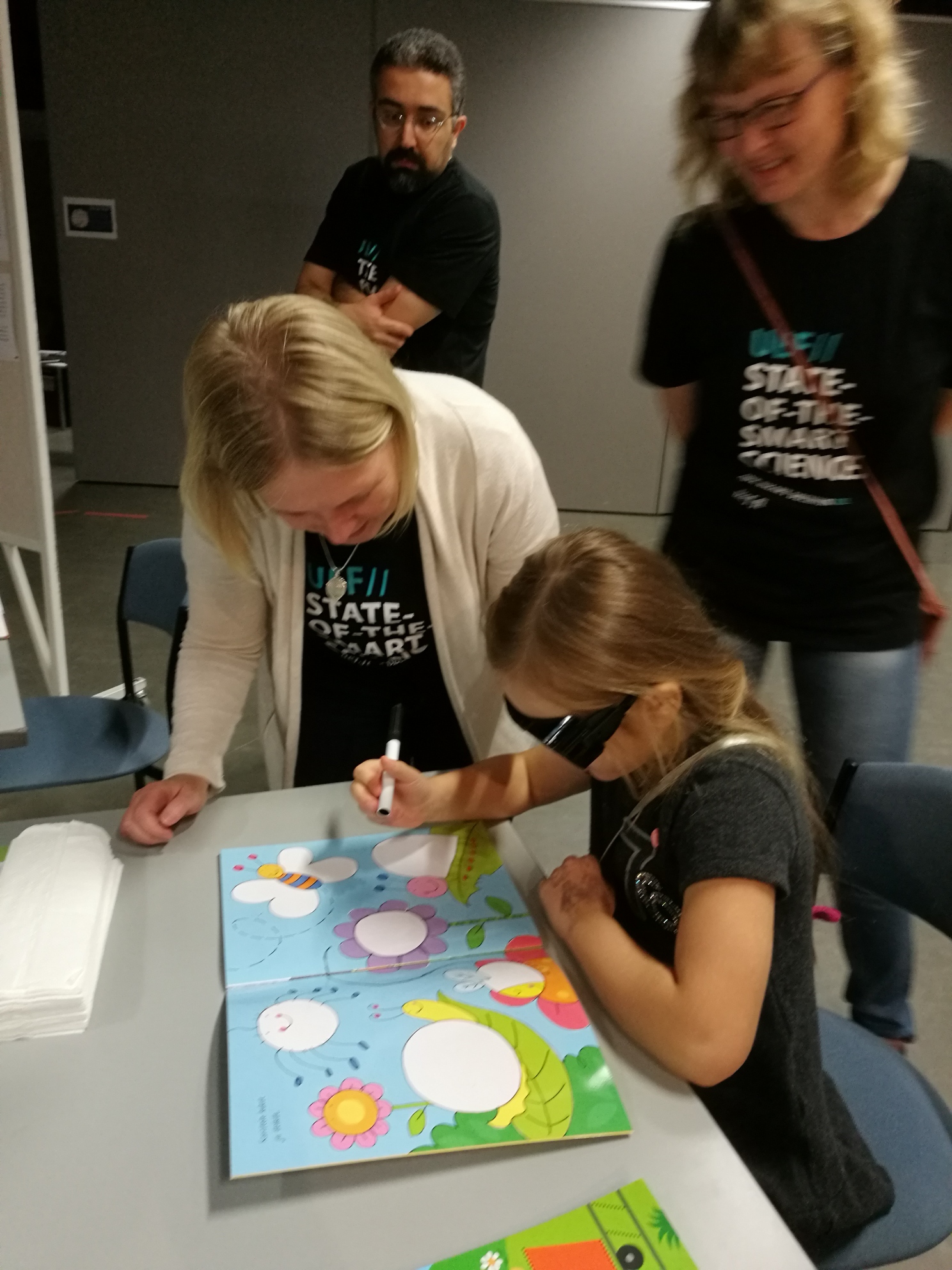 European Researchers' Night is a  science event that makes science and the work of scientists familiar to audiences all over Europe. It aims to answer people's question about science and research and to lead to new questions and answers. Over the course of the day and throughout the night, children, adolescents, young and older adults can get to know more about science through workshops, meeting with researchers, lectures and laboratory visits. European Researchers' Night opens doors to the places where scientists work, and brings research to unusual places. European Researchers' Night is financed by the European Union's Horizon 2020 programme Marie Sklodowska-Curie actions.
The UEF OcuTher team participated with information on OcuTher research, bringing awareness to problems in 'drug delivery to the eye', by using simulator glasses to portray eye-diseases to the public.  For example, the cataract simulators portrayed impaired visual acuity across the entire field of vision. They also demonstrated the effect of glare on visual function. While these were used to simulate cataracts in adults, they also offer a general understanding of the visual abilities and limitations of those with congenital impairments such as optic nerve hypoplasia, albinism, achromatopsia and others. The OcuTher-project has received funding from the European Union's Horizon 2020 research and innovation programme under the Marie Sklodowska-Curie grant agreement No 722717.
You can watch the event via this link:
PROJECT EXPLOITATION
Retinal diseases are the main cause of blindness and visual impairment in the developed countries. In the EU, Age related Macular Degeneration (AMD) is estimated to affect ~34 million people, which is predicted to increase by 25% by 2050, and Diabetic Eye Disease (DED) has been calculated to affect ~ 4 million people. Today, newer therapeutic interventions, including intravitreal injections of monoclonal antibodies, have improved visual health, but introduces further strain on the available specialist health services required to treat aforementioned visual disease.  Within the OcuTher consortium, the 15 ESRs are working together to tackle the unmet clinic needs. Significant progresses have been made by ESRs in development and application of novel biomaterials in intraocular drug delivery, and some of the materials have been tested in pre-clinical models for their safety and efficacy. The OcuTher is determined to train top-class next generation ocular drug development scientists through discovering and developing novel therapies.
Numerous human diseases, including inherited retinal degenerations, arise from defects in protein homeostasis. Retinitis Pigmentosa (RP) is a degenerative disease in humans primarily characterized by progressive loss of photoreceptor neurons leading to blindness. Photoreceptor cells within the retina are especially vulnerable to defects in protein homeostasis, as vast amounts of the visual pigment are newly synthesized every day. Several mutations leading to RP affect proper folding of proteins, which in turn causes intracellular stress. Cells are equipped with different physiological mechanisms to detect misfolding and deal with the Endoplasmic Reticulum (ER) stress caused by misfolded proteins. This process, which includes biochemical quality control, intracellular sorting, and removal of defective proteins, is called proteostasis. Proteostasis is critical for cell survival, as an imbalance in proteostasis for prolonged periods results in cell death. Misfolded proteins are selectively identified and cleared during a process called ER-associated degradation (ERAD). Experiments performed in HEK293 cells expressing mutant RhoP23H and Rhowt indicate that mutant rhodopsin (Rho) retains the WT protein in the ER resulting in its aberrant ubiquitination and insoluble aggregates. Genetic depletion or chemical inhibition of ERAD inhibitors suppresses photoreceptor cell death in Drosophila . However, how ER stress affects the photoreceptors and activates the cell death machinery remains unknown.
Specific molecules involved in different aspects of the unfolded protein response and endoplasmic reticulum (ER) physiology can be targeted in RP. Until now,  we found that modulation of the VCP/ERAD/proteasome axis with small molecules can rescue photoreceptor cells in in vitro models of RP in a dose-dependent manner. At the same time, retinal degenerations rank among the least treatable neurodegenerative diseases. One of the main challenges in the treatment of these diseases arises from the complex structure of the eye that prevents penetration of pharmacologically active substances to the retina, the required site of action. In OcuTher we aim to provide information about the effect of sustained pharmacological manipulation of protein homeostasis by small molecules on the survival of photoreceptor cells in animal models of RP. To optimize the delivery of such small molecules to the retina, we designed a drug delivery system that provides suitable drug availability as well as a sustained release. Our preliminary results showed that encapsulation with different formulations based on Monomethoxy-poly(ethylene glycol) (PEG) -Cholane or PEG-Cholesterol self-assembling polymers increased allowed a slower and sustained release treatment to the retina.